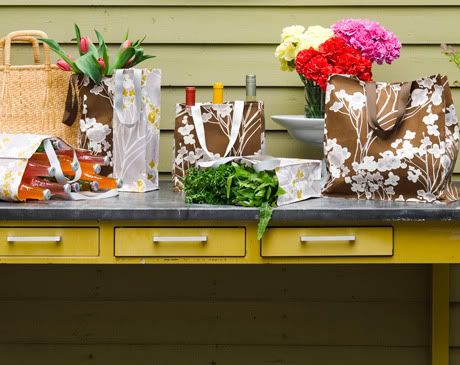 courtesy: tradtional home
This image makes me happy. I love everything: the table, the flowers, the bags full of goodies. I hope you have a fabulous Spring weekend! To make it a little more fabulous, be sure to enter Fab Friday over at Simply Seleta.
You have read this article images with the title Pretty Fabulous.... You can bookmark this page URL http://interior-heaven.blogspot.com/2009/04/pretty-fabulous.html. Thanks!